Good Morning, Patriot: 
The Hoosier Patriots Monday Morning Newswire for June 29, 2015 is attached for your review. Pass it on to your lists or copy to those who may be interested in the commentary. For those who missed the action last Thursday and Friday, the gory details are here. Enjoy this issue, have a wonderful Independence Day on July 4th and a superb week leading up to the festivities!
We are ALL in this together...
God Bless America!
Jim Bratten
Director, Hoosier Patriots
"If ever a time should come, when vain and aspiring men shall possess the highest seats in Government, our country will stand in need of its experienced patriots to prevent its ruin." ~ Samuel Adams, 1776
Patriots:
The Vanderburgh County Tea Party Patriots public membership meeting will take place at the Evansville Public Library, Central Branch, in Browning Room B, at 1:00 p.m. on Saturday, May 23, 2015. Guest speakers are Cheryl Musgrave, presenting an examination of city financing practices, specifically TIFs and Bonds, and Indiana State Senator Jim Tomes, who will give us a recap on the 2015 Indiana legislative session.

A number of our VC-TPP members have expressed a desire to know more about TIFs and Bonds; what they are, what a city uses them for, and the pros and cons associated with their use. So we have scheduled Cheryl Musgrave to give a presentation on those topics. Cheryl had served Mitch Daniels as Commissioner of the Indiana Department of Local Government Finance, and has served Vanderburgh County as a County Commissioner and County Assessor. She has loads of experience with taxes and property issues so her presentation should be very informative.
Our second speaker will be Indiana State Senator Jim Tomes, who will give us an overview of what happened in the recently concluded 2015 legislative session; the good, bad, and the really ugly. Senator Tomes will be able to give us an excellent assessment of what we need to be concerned about for next session, 2016. He stands solidly for Liberty and preserving the freedoms enjoyed by Hoosiers, against a growing government and leftist press. What he has to say is extremely important. Many of you know Senator Tomes as the director of Second Amendment Patriots, as the founder of 2AP and guiding light for its 15 years.
Come listen to two knowledgeable speakers who know their areas of expertise and will give you valuable information to make better decisions concerning those who represent you!
See you there!
The Vanderburgh County Tea Party Patriots will hold our membership meeting at the Evansville Public Library, McCollough Branch, 5115 Washington Ave.,  on Saturday, April 25, 2015 at 1:00 p.m. (PLEASE NOTE LOCATION CHANGE.) 
Our featured speaker will be Dr. Richard Moss -- physician, author, and radio talk show host for Sovereign Voices Radio. He will address "The State and Its Role in Preserving Freedom" and handle questions after his presentation.
We have also invited candidates for the local primary elections to present themselves to VC-TPP membership one last time before the elections on May 5. As always, this meeting is free and open to the public. Dr. Moss is a principled conservative and well-versed on numerous issues that concern us today. Bring your family and friends to hear his valuable message and also bring your questions for those candidates who will be asking for your votes in the coming primary elections!
Dr. Moss is a board certified specialist in Otolaryngology-Head and Neck Surgery (Ear Nose and Throat). He earned his undergraduate degree in Biology at Indiana University, and completed his Doctor of Medicine degree at the I.U. School of Medicine in Indianapolis. From 1987 to 1990, he traveled extensively throughout Asia, serving as a visiting surgeon on a voluntary basis at major medical centers in Thailand, Nepal, India and Bangladesh. Dr. Moss has been in private practice since 1991 with offices in Jasper and Washington. Previously, he had satellite clinics in Tell City, Paoli, and Salem. A conservative columnist for over 10 years, he has recently authored a memoir entitled "Matilda's Triumph." In 2014 Dr. Moss was a Republican primary candidate for State Representative in Indiana's 63rd district.
Learn more about Dr. Moss at his website: richardmossmd.com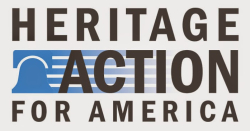 Stephanie Kreuz, Midwest Regional Coordinator for
Heritage Action for America
, the grassroots action arm of
The Heritage Foundation
established in 2010, will appear as guest speaker at the Vanderburgh County Tea Party Patriots membership meeting, Saturday, March 21, 2015. The meeting will be held at the Evansville Public Library, Central Branch, 200 SE Martin Luther King, Jr. Blvd., and begins at 2:00 p.m.
She will give us an overview of Heritage Action; how it works, its organizational structure and its goals. Stephanie will also update us on Heritage Action's activities to turn the tide in Washington, DC on a number of issues such as the Export-Import Bank, new EPA regs, the FCC Internet takeover, Obamacare repeal efforts and the struggle to defund Obama's illegal executive amnesty.
Stephanie has been involved in public policy and political campaigns since 2005. Prior to joining the Heritage Action team she worked in the legal field, and wrote for WatchdogWire, a project of the Franklin Center for Government and Public Integrity. She has also interned for the Mackinac Center for Public Policy in Midland, Michigan in education policy, and graduated from Hillsdale College in 2012, with a major in Politics.
Come equipped with questions, find out more about issues you are concerned about, and what you can do!
YOUR FAMILY AND ISLAM
TIME TO WAKEUP & LEARN THE FACTS!
"THINGS THAT MATTER"

Is Islam a religion of peace? Is Terrorism really the biggest threat? Is Islam strongly influencing our media, government, and Churches? Does Islam have a plan for America? Do all Muslims want to follow Islam? Why are most Muslims silent about Islamic violence? Has Home Land Security and the FBI been influenced by the Muslim Brotherhood? Until you understand the answers to these questions, and others like them, you are likely to "unknowingly" support Civilization Jihad and discourage moderate Muslims from breaking free of the Islamic system. Islam destroys the Freedom, Liberty, and God given rights of all people. What you learn will enable you to discern between Fact and Indoctrination! Truth spoken in Love will benefit the earthly and eternal lives of both Muslims and non-Muslims.

This is your chance to become informed!

The "HISTORY OF ISLAM" is a six week class with an optional two weeks for those who wish to go deeper.

Starting Monday, March 23, 2015, 6:30 PM

At the Providence Church

4156 S.R. 261, Newburgh In.

Send email to This email address is being protected from spambots. You need JavaScript enabled to view it. with names of people to register.
Registration is closing soon! Have you registered yet?
The Roots of Liberty seminar is March 7th starting at 9:00 am. In order to get the seminar materials here on time, we must close registration soon. Sign up today at
warrickteaparty.com
, or click on 'BOOK NOW' on our 
Facebook
page.
Please remember if you do not register there may not be a workbook available for you to purchase for $8.00
Patriots:

KrisAnne Hall's "The Roots of Liberty Seminar" is NOT JUST ANOTHER LECTURE ON THE CONSTITUTION. She presents the 700+ year history that gave us our founding documents – proving that our founding documents were not created on a whim and that they are reliable and relevant. It is important to know what your rights are, and that they were given to you by your Creator.
In addition to the history of the Bill of Rights, KrisAnne presents each of the first ten amendments in their context – in the words and history of the Framers. She also presents the 17th amendment and what we must do to make our federal politicians accountable.
KrisAnne is a passionate speaker and will keep your attention riveted to her subject. Her message and information is a must for all patriots. It must be passed on if we are to reclaim our nation, and reclaim our history. It is our duty.
If you would like to learn more about KrisAnne, visit her website:
krisannehall.com
Look forward to seeing you there!